CRYSCORE OPTOELECTRONIC LIMITED has been a professional manufacturer specialized in high-quality sapphire wafers and optical windows since 2008.
With over 13 years of experience, CRYSCORE can provide 1-inch to 8-inch standard or custom sapphire wafers with any orientation and any thickness applied to epitaxy, as well as sapphire windows with any specifications applied to optics. Patterned sapphire substrates and sapphire ingots also can be provided.
Trust CRYSCORE
At CRYSCORE, your trust means everything to us. That's why we pay high-level attention to details. We have rigorous procedures from raw materials procurement to product shipment. Every single wafer will go through a strict inspection prior to shipping. All of our staff will work as hard as we can to make sure you will always receive sapphire wafers with consistent quality.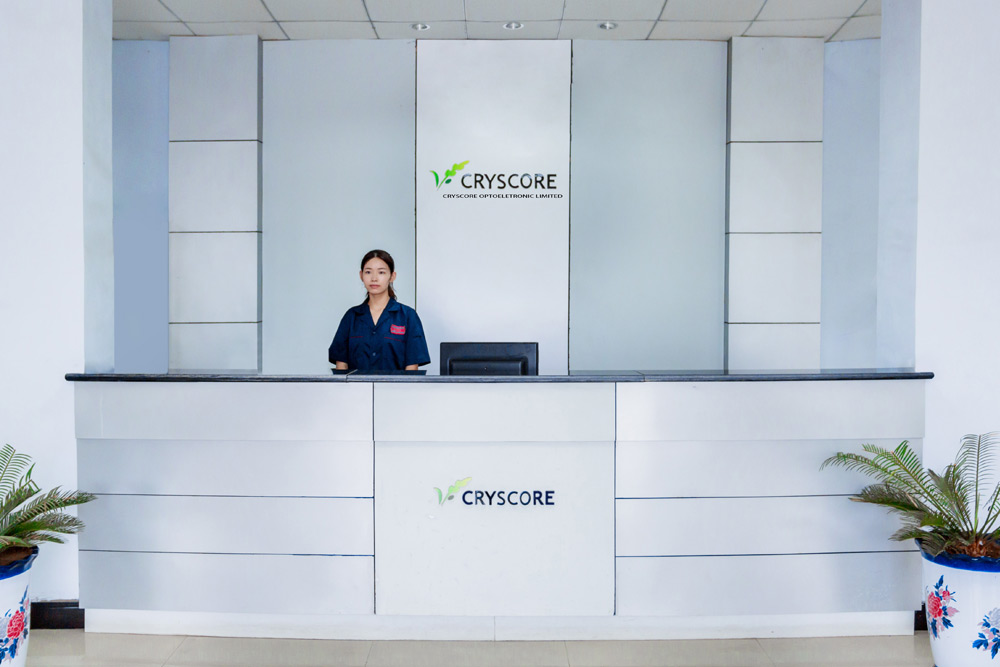 CRYSCORE Office
Our Strengths
As an ISO9001 and ISO14001 certified company, CRYSCORE has reliable manufacturing and quality testing equipment. Moreover, CRYSCORE has made repeated capital investments on its R&D, to ensure its ability to meet the diverse needs on the market.
So far, our sapphire wafers have been supplied to the USA, Canada, Germany, the United Kingdom, France, Poland, Switzerland, Saudi Arabia, Turkey, Japan and South Korea, etc.
We have provided products and technical support to more than 200 customers around the world, including the world's leading epitaxy companies, optics manufacturers, university laboratories and scientific research institutes.
Factory Show